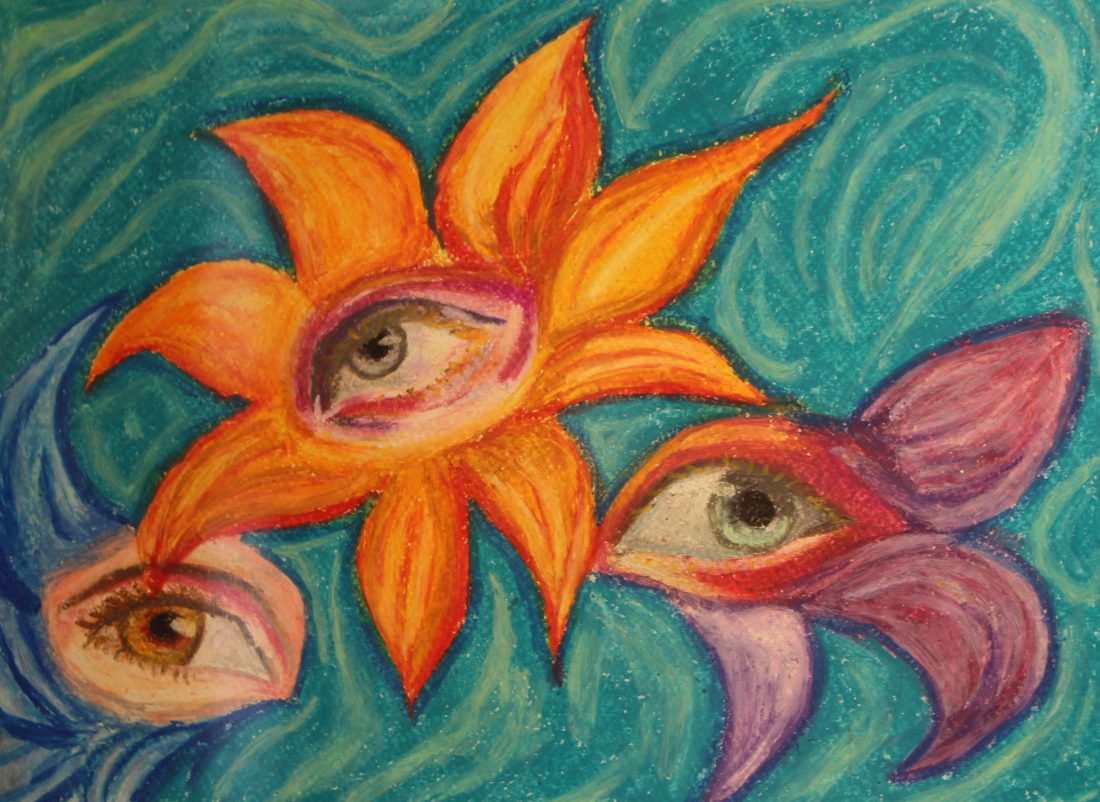 "Young Talents of Jászság" exhibition
A new exhibition has been installed in the "Déryné 6 Gallery" of the Csányi Foundation's Jászság Community House. The first in the "Jászsági Young Talents" series of exhibitions presented the works of students from Lehel Vezér High School. They worked with various techniques, some of them drew, painted, but there were also some who took photos or crocheted objects and exhibited them. The event was opened by Dr. Miklós Radoszáv, the Foundation's operational director, and István Antics, the director of Lehel Vezér High School. Unfortunately, Ilona Velkeiné Pócz, retired art teacher, could not be present in person, but her words still reached the audience and she welcomed the artists and the guests with her message.
The event was enriched by the singing of Eszter Simon, a high school senior, who transported the audience to the land of artists and started us on the road to the exhibition. In addition, we listened to the poem "Egész" by Tímea Magyar, a member of the Kaposvár 1 group, interpreted by Gyula Pege, a member of the Jászság 3 group, which set the mood in the room. The creators did not give titles to their works, so we asked the guests to give them and this started a kind of conversation between creator and spectator. At the end of the session, everyone left satisfied, the proud creators and the visitors alike, as they had been able to see beautiful works and have meaningful conversations with each other. Nikolett Juhász-Aba Jászság Group 2
The exhibition can be visited in the "Déryné 6 Gallery" of the Csányi Foundation's Community House until 31 March 2023.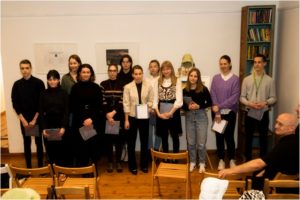 For more pictures, visit our Gallery