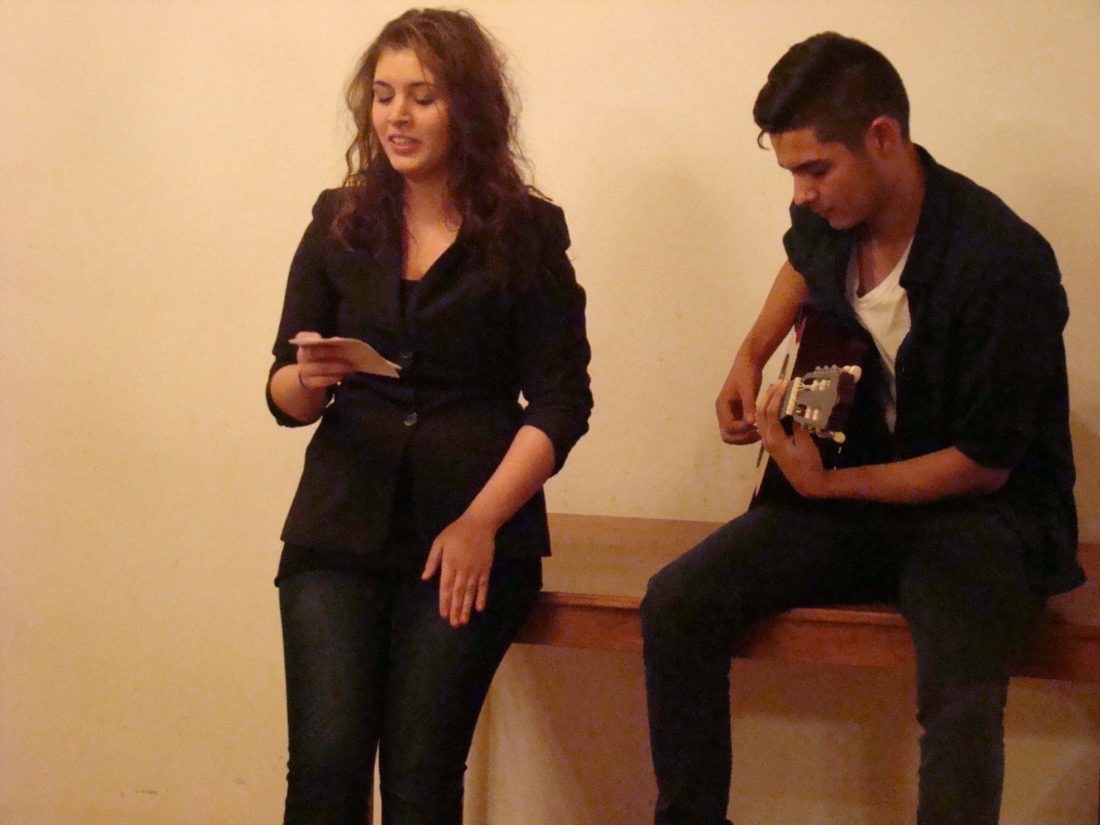 Advent in Jászberény
On the 7th of December the three groups of Jászberény celebrated the second Advent Sunday.
The arriving families were greeted with home-made scones and cookies by the children. In the traditional 'Teahouse' different flavoured tea waited the guests. The most inspired children could make Christmas tree ornaments for their parents, brothers and sisters in the arts and crafts corner. While others could play snowball fighting in the yard and there were kids who played with X-box in the drama classroom the parents were chatting. During our Advent show, Szölösi Attila performed the poem 'Angel from Heaven' by Márai Sándor. It was followed by Kalla Andi's singing with Rostás Pisti's guitar accompaniment. As a surprise present, the Year Books and calendars were in the Christmas food packages. Children and parents were happy to see the photos in the books.
The mentors from Jászság would like to thank the devoted work of the developmental teachers and wish Marry Christmas for everyone!