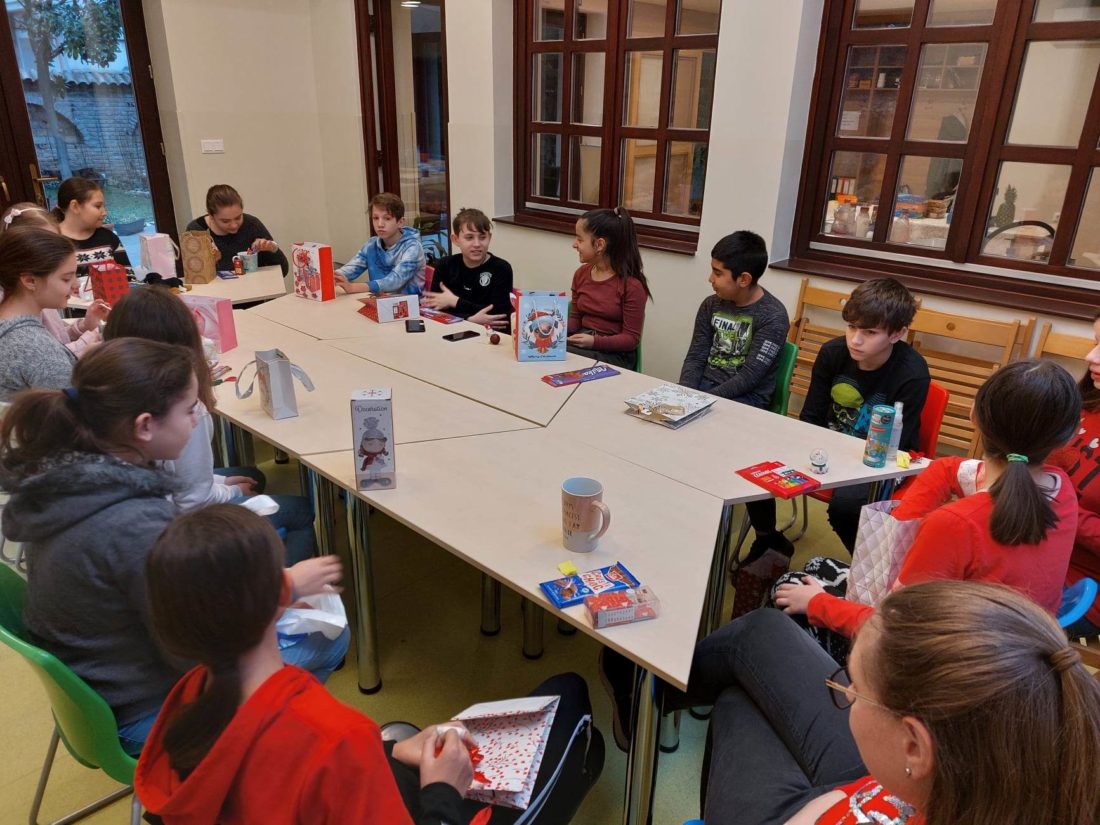 Christmas presents and games in Kaposvár
Two days before Christmas, on 22 December, the members of Kaposvár Group 1 gathered together to celebrate in a more intimate setting. The young people were the first to give each other presents, although who gave whom presents was a surprise, as children drew each other's names on the spot. Lovely little presents and chocolates were also included in the packages, which everyone put together with great enthusiasm.
After the gift giving, there was a small activity party where the students played in teams. The atmosphere was good, as the children were very enthusiastic about trying to guess the different concepts, which they had to draw, describe or show.
The Fáy András Foundation also gave the children a little surprise. A few weeks ago, the Foundation's trainers held a joint session on financial literacy in Kaposvár, where the participants could also play a special card game. This game has now been given to the families as a gift, which we thank them for! The young people were very happy with the gift and played with the cards during the day.
Foosball, dancing and eating sweets added to the festive atmosphere for the rest of the day.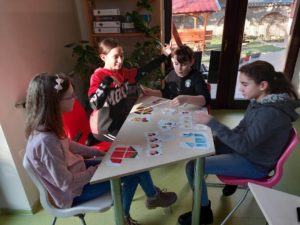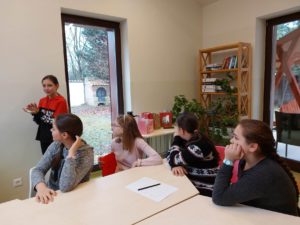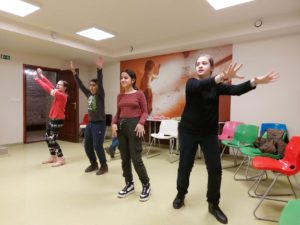 "Today was Christmas Day for the K1 small group. After the presents, we played board games, which the children really enjoyed. Then we passed the time with Just Dance and foosball. We ended the programme with lunch at McDonald's. I am glad I had the opportunity to get to know the children better." Zsófia Trixler K1