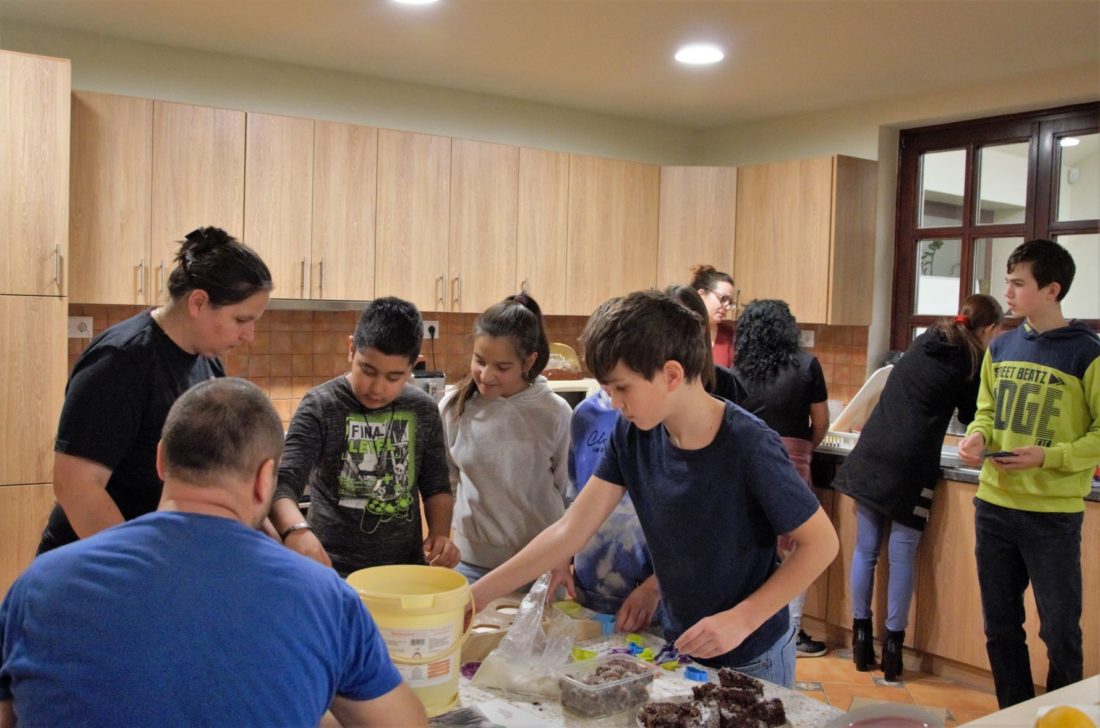 Christmas quiz and crafts in Kaposvár
As every year, this year we organised the traditional family Christmas in Kaposvár on Saturday afternoon 10 December. This celebration was special because it was the first time that the newly selected members of Group 1 participated in this event, so parents and children were excited to celebrate together. The university members of the group arrived early to help with the preparations. While assembling Christmas parcels and making sandwiches, there was also time for the young people to talk about what had happened and what they had experienced over the past few months.
The Advent programme started in a great atmosphere, with the group watching a few minutes of photos taken during the months, showing the most memorable moments of the freshers' camp, the selection and the family day. Then came a Christmas quiz, in which teams of parents, children and small mentors tested their skills on film and music, among other things. It was a close competition as the final order was decided by half a point.
The Christmas crafts were a huge success, with dioramas, table ornaments and jewellery being made, and the activities brought out the creativity in everyone. The oven was also in full swing, with Christmas delicacies made from gingerbread dough.
The family event ended with the handing over of Christmas parcels filled with goodies from the Bonafarm group.
Zsuzsa Fenyő Kaposvár 1 group