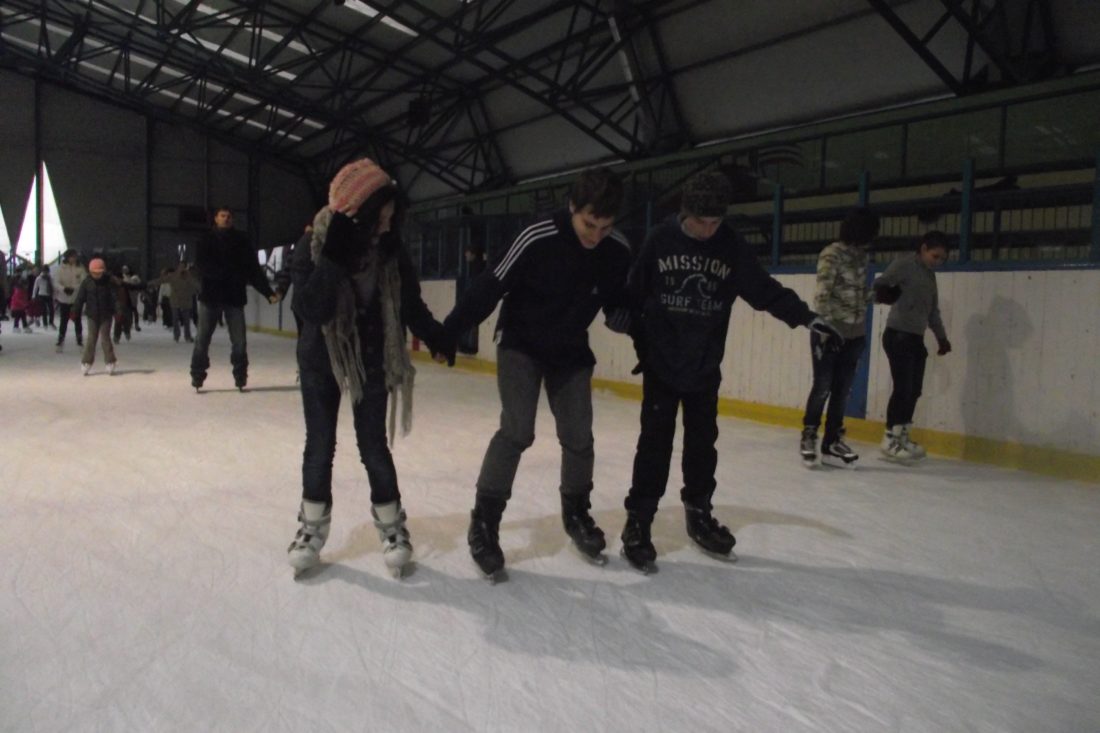 We were ice-skating
On Sunday afternoon (3rd January) the majority of my group and I went to ice-skating to the Szeged Ice-skating rink.
I can tell you that I have a sporty group as half of them are active sport people. In spite of their regular weekly football, basketball and kayak training they hardly ever miss classes from the Foundation lessons and their half year school results were quite good. In the past few months many of the students took part in competitions organised by the Foundation and in other competitions as well (maths, English, grammar, sport, art and photo shooting). The results were fine.
I thought we need to close the first half year together with a memorable event, because we need a little entertainment after the hard work. Ice-skating seemed to be the best choice because most of the students haven't tried it yet and it served as a group forming event. It was nice to see how they got braver and braver with the skates on their feet, helping each other and going around alone, in pairs or in small groups.
The afternoon was filled with happiness which cannot be seen from the pictures uploaded into the photo gallery since everyone was on the move…
André Piroska, mentor
'I had a good time there and I think the others as well. It was a nice memory for me. While the others were skating on full speed, Dani and I felt safer at the edge of the rink. I am so proud that I fell over only once. We got tired and hungry but in the buffet we could gain our strength back quickly and headed back to the rink as soon as we could before closing time.' (Viki)
'It was great and I didn't fall over.' (Alíz)
'It is true that I did the most touch downs but the afternoon was very good.' (Dani)
'I was after a tiring football match but I enjoyed it very much.' (Gergő)
'It was slippery but I did my best.' (Bence)
'Most of us very beginners but we did very well at the end.' (Patrik)
'I am quite experienced in ice-skating but it was nice to be with the group.' (Evi)