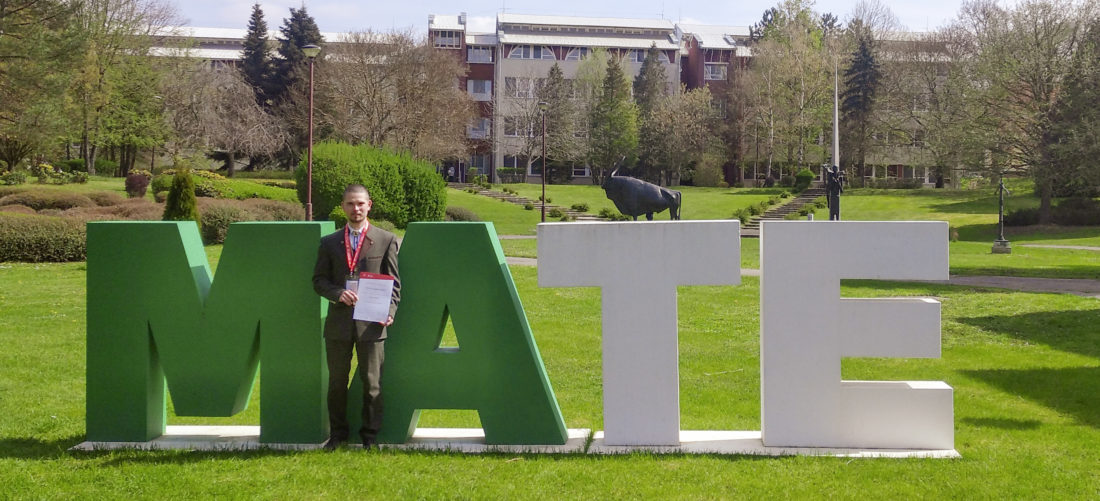 I won a special prize at the OTDK
Szabolcs Turuczki, a member of Group 2 from Szeged, won a special prize at the 36th OTDK in Agricultural Sciences, held between 4-6 April 2023, with his thesis entitled "Rearing of fry carp on arthropod food sources". Congratulations on your achievement!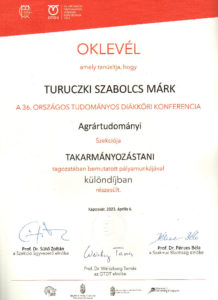 After my first place at the Scientific Student Conference (TDK) at the Faculty of Agricultural Engineering of the University of Szeged in December 2022 in the Animal Science and Feeding section, I was able to participate in the National Scientific Student Conference (OTDK), which was held this year in Kaposvár.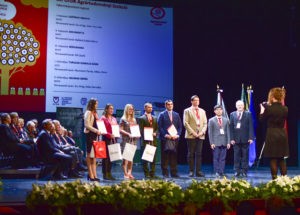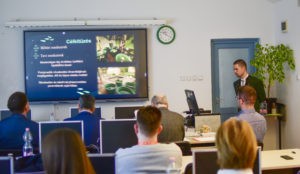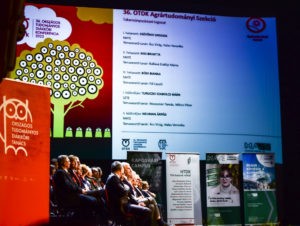 I participated in the conference with my mentor and external consultant Péter Mikics. The event was attended by all Hungarian and foreign universities teaching in the agricultural sector. The 284 qualified entries from the campuses were finally classified in 29 sections.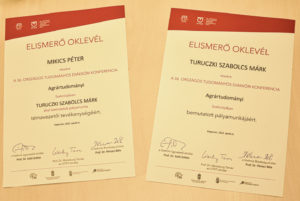 I was placed and presented my paper "Rearing of fry carp on arthropod food sources" in the Feeding section, with other (animal feeding) research on a similar topic.
With my paper and observations I finally achieved a special place in the 36th OTDK.
I would like to take this opportunity to thank the Foundation and my mentor for their financial and consultancy support over several years in my research.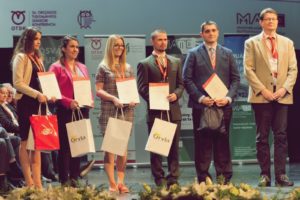 Image source:
https://magyarmezogazdasag.hu/
Szabolcs Turuczki
Group 2, Szeged
Please find the OTDK section rosters at the following link:
https://uni-mate.hu/otdk2023agrar-tagozati-beosztas
The results of the 36th Agricultural OTDK can be found at the following link:
https://uni-mate.hu/otdk2023agrar-eredmenyek
Articles and media coverage of the event:
https://uni-mate.hu/otdk2023agrar-mediamegjelenesek