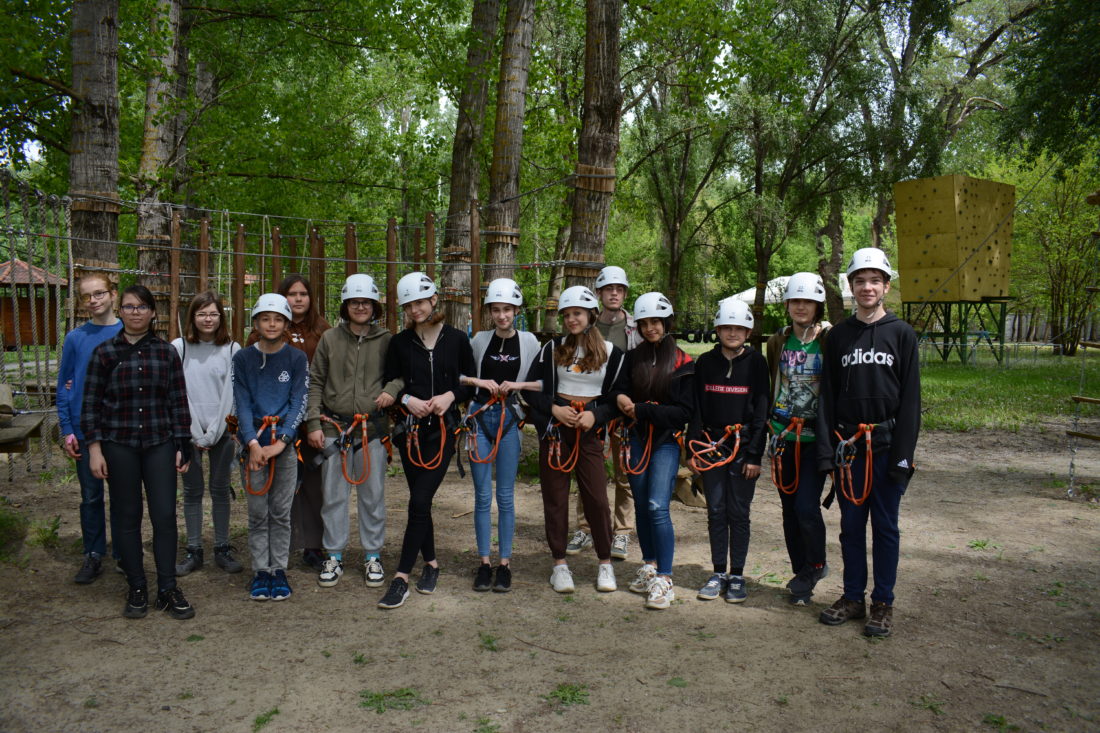 Fun next to Mures
Today, May 7, at 9 a.m., we gathered at the Community House. We made our sandwiches and then wrote the application for the OTP András Fáy Foundation, as this summer one of our camps in Balatonszemes will talk about financial literacy. In addition to the tests and word search, we also wrote two wordings, one of which was a fairytale, using words used. It was a challenge for some of us to write a story that included both the words "diamond" and "ATM". Afterwards we set off and headed to the Makó Adventure Park. There are plenty of exciting programs here, such as a cable car and a bike path over the Mureş, an adult-level obstacle course and a giant trampoline. We chose someone, asked what they wanted to do, and then overcame the chosen obstacles. After lunch, we planned to admire the forest through the canopy promenade, but the group voted for a meadow rest that we spent playing football, badminton and chatting. I feel this trip has also brought the members of the group closer to each other and to nature.
Márkó Laurinyecz – Sz3 group
You can find more pictures in the gallery.