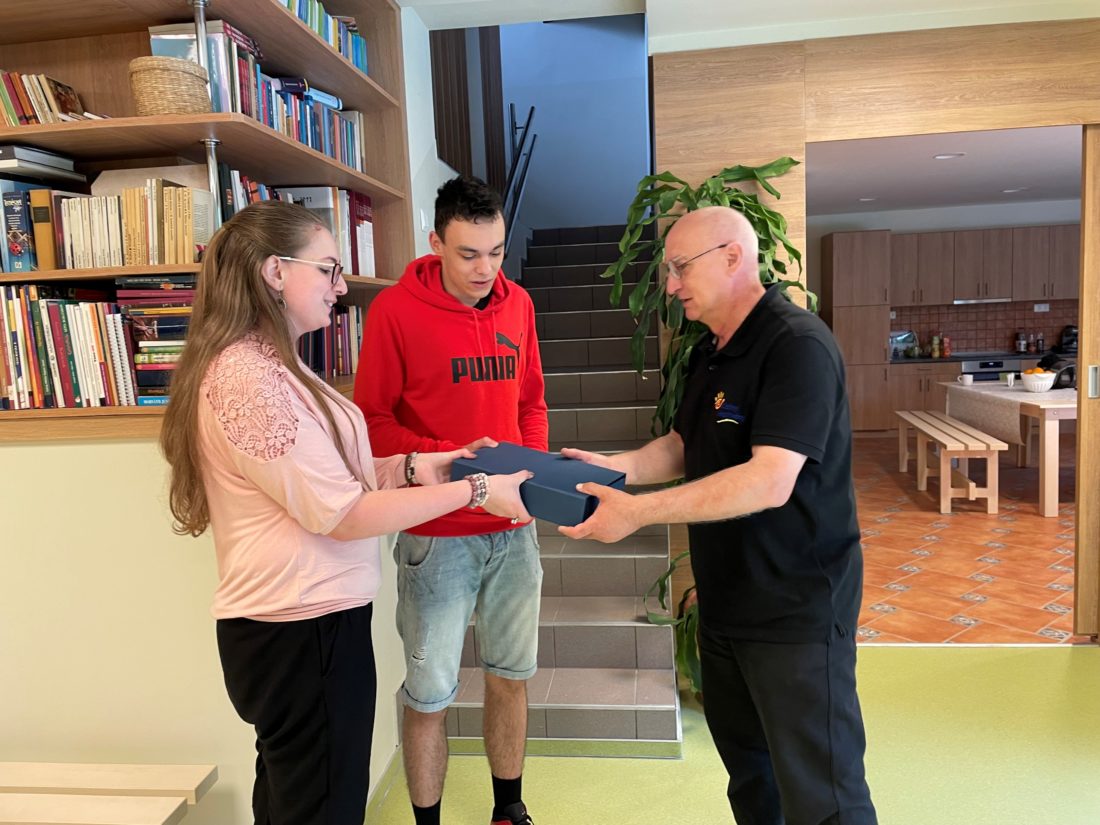 Awarding the Ambassador Title
In spring 2022, the Foundation's Children's Parliament established a new title to recognize grantees whose achievements have contributed to the recognition of the Csányi Foundation's work. The first Ambassadors were presented on 30 April 2022 at the LSummer Fete Day in Zánka.
In 2021, two high school students from Kaposvár Group 1, Zsófia Trixler and Attila Kiss, made a short film entitled "The Dream of Phoenix" in the animation section of the 5th Arts and Crafts Camp. In the autumn of 2021, their work was selected by the jury as one of the 37 best works in the competition programme of the Lakitelki Filmszemle, so that the wider public could get to know it and through it they could also gain insight into the creative work of the Foundation. In this way, the artists have earned the title of Ambassador of the Csányi Foundation.
As Zsófi and Attila are high school seniors and were graduating at the end of April, they were unable to attend the Summer Fete. Therefore, the operational director of our Foundation, dr. Miklós Radoszáv, personally presented the commemorative plaque to the students at the Kaposvár Community House.
Congratulations to Zsófi and Attila for the recognition, we wish them further successful joint creative work and successful graduation!