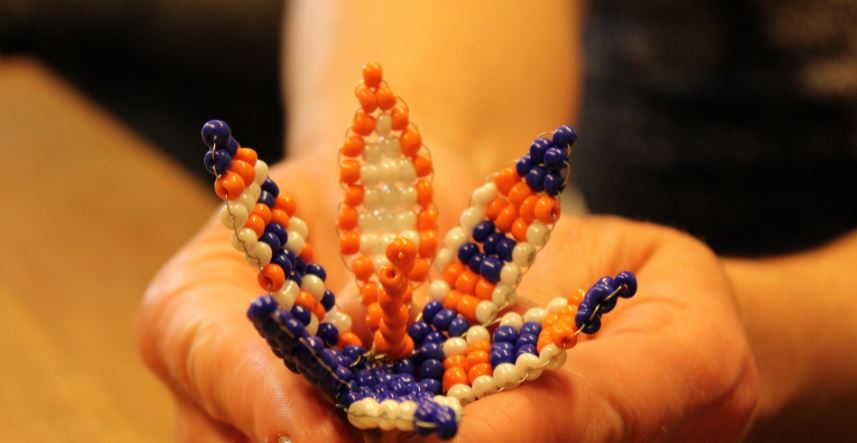 Language class with creativity
As Spring came we have had a thought about connecting language learning with creativity. We made tulips by weaving beads while talking in german.
We talked about weather throughout the year. The children told how they spent the Easter Holiday. We also read a poem for Mother's Day. Firstly, we made the tulips' petals which has been followed by the leaves and finally the stem.
The creative activity required multi-tasking. The kids were very diligent through the whole lesson and improved their vocabulary as well. The tulips were given to their mothers as a Mother's Day present. Many of them continued their bead weaving at home and presented a tulip to their grandmothers as well.
It was such a good sight to watch the kids doing these flowers while their also improved their language. The project was successful.
Judit Kovács, teacher of german language