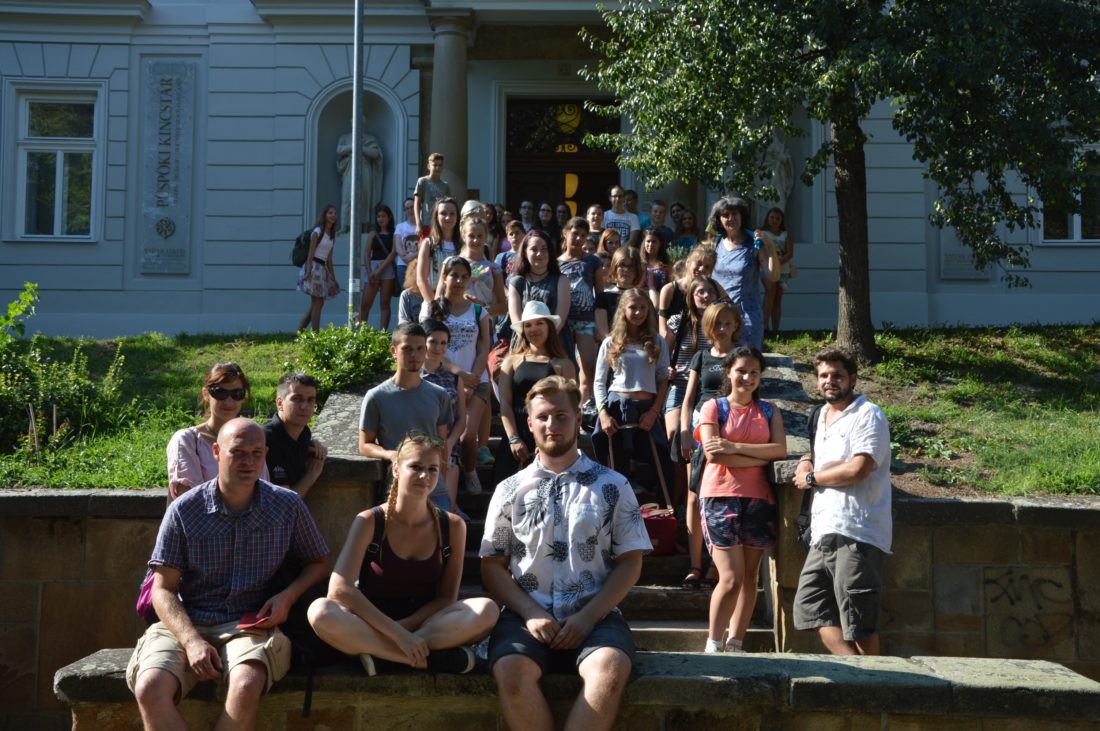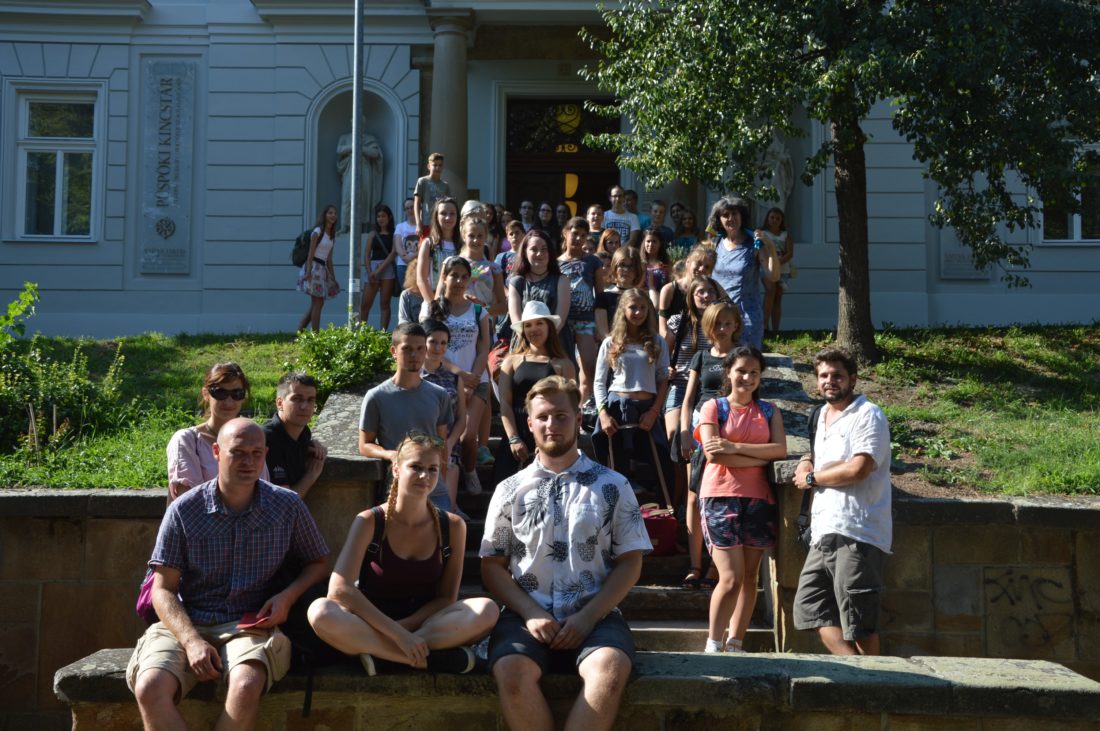 Art Camp in Pécs
Day one (01.August): The new 2017 art camp was launched in Pécs with an ice breaker lead by Papp Zoltan ,drama teacher. Then after being briefed about the camp by Andi we went on a walk and had ice cream. This week, there will be a variety of artistic fields such as painting, woolwork, photography, computer imaging and acting. We're preparing with Shakespeare's Midsummer's night drea. We're looking forward to it.
Day Two (02. August): The workshops have begun. The children could create at five different locations. The chamber music orcherstra held a rehersal, the computer imaging group was getting familiar with the program, the photography group was taking macros of natural subjects at the Malomvölgy Lake, the big ones took photos of forest, the watercolor group was creating at the St. Istvan square and finally the drawing groups was working on black and whites and the felt group created lovely tapestries. It was a busy day.
Day three (03. August): It was an action packed day too. The orchestra was rehearsing all day, the felting created wonderful bags and satchels today, the drawing class made colour pictures, the watercolour group depicted compositions. The artictic photography group worked on the "placement of people on dynamic surfaces". Our graphic designers made logos , drew landscapes and t-shirt designs. The nature photography group shot 3d pictures and pictures in the forest too. In the afternoon we visited the Cella Septicora and the Csontvary museum.
Day four (04. August): Today as busy too. First we had guests from the My Paint studio with whom we created a funny painting together. Then in the evening, every workshop presented what they did during the week.
Day five (05.August): The camp has come to an end. Everyone had a truly fantastic time.