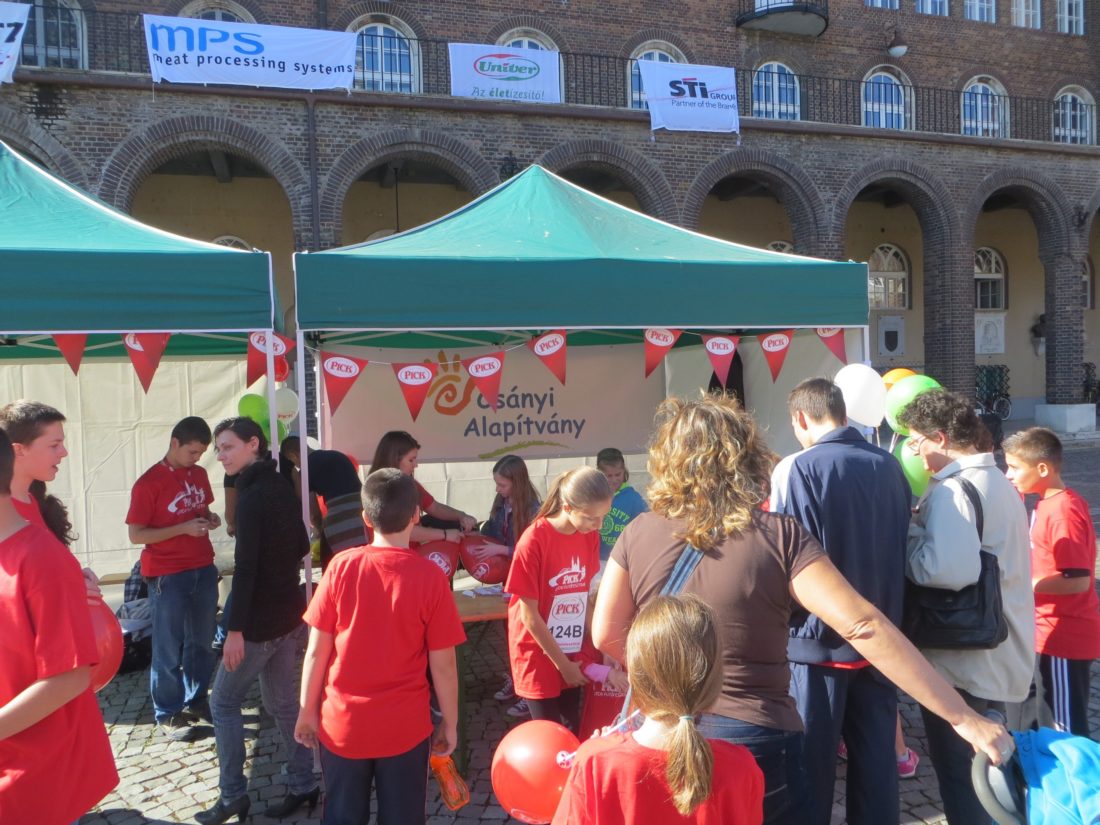 Pick Street Running Festival
This year, just in the previous ones, the Pick Street Running Festival was organised in Szeged on 28th September.
The record number of participants was helped by the students of Csányi Foundation's Szeged Community House. Many of us went to be part of this programme, parents, sisters and brothers as well. The Csányi Foundation's stall was build up at the Dóm square, which was the meeting point from 9 a.m. The participants helped to decorate the stall, blew and gave balloons to the visitors on the square and of course enrolled in the 3.4 km distance. The first round was the 6 km distance then the family round and at 11:30 a.m. our round started. Everyone was happy to run and everyone was exhausted after the 3.4 km run. After running we waited for the raffle, Dollák Tamara was one of the winners. This sunny Sunday morning offered a great programme for everyone who visited the Dóm square. We would like to thank the parents' help and the chance that we could be there.
It is for sure that next year we are going to be there!
Szeged 2