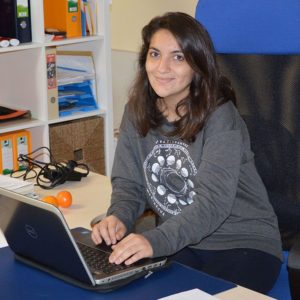 Bianca Torres, AIESEC volunteer from Brazil
I am Bianca Torres, Brazilian, 21 years old and I am a dreamer. I love nature and people. When I was a child I thought I could save the environment. Today I am a little bit more realistic. But even thought I want to make at least my part to maybe make the world a better place to live.
Making this exchange with Csányi Foundation, one of my dreams is becoming true. The few I heard about Hungary, I have always heard great things, so that's why I wanted to visit this country! And when I saw the AIESEC project "Be an Impact" and I read about the Csányi Foundation, I really loved this and I wanted to be part of it! What I hope is to get to know children day by day, better and better – to talk to them and make them enthusiastic by using the English language!
I have no doubts that it's going to be a very unique and rich opportunity to meet great people, know their way of life and view of the world sharing our experiences. I'm looking forward to start this journey in Csányi Foundation and I'll give my best to the project!