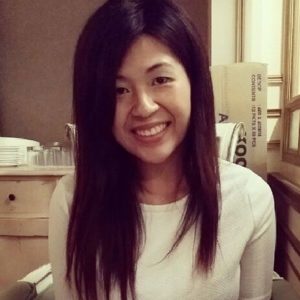 My name is Yina Chua. I'm from Singapore, a Southeast Asian city-state, off the southern tip of the Malay Peninsula. Even though Singapore is 131 times smaller than Hungary, the population size is just half as compared to Hungary. On this tiny and crowded island, I've completed my 16 years of education few months ago. After graduating from my bachelor in Marketing, I wanted to do something meaningful and to experience something different before I enter the corporate world, and so I started looking into volunteering projects.
Europe has always been an interesting place to me, and with my strong interest in children, I knew Csányi Foundation for Children was the project for me when I found it. I've always heard about the beauty of Hungary, and after learning the work that the foundation does for the underprivileged children, I was captured.
In Singapore, education is very important due to our lack of natural resources. Manpower is the only resources we have, and so, having good education is crucial. I was lucky in never being deprived of the education and help I needed. With a good education, it provided me a gateway to see the world, to experience new things and learn about the different cultures.
As a result, I hope that by joining the foundation I will be able to help the children in their education and in broadening their mind-set, inspiring them to work hard. Even though I've just arrived in Pécs and have not seen the children yet, the foundation looks really nice and conducive. This would be my first time doing a volunteering work, and handling children. Even though it's my first time, I have good confidence that everything.