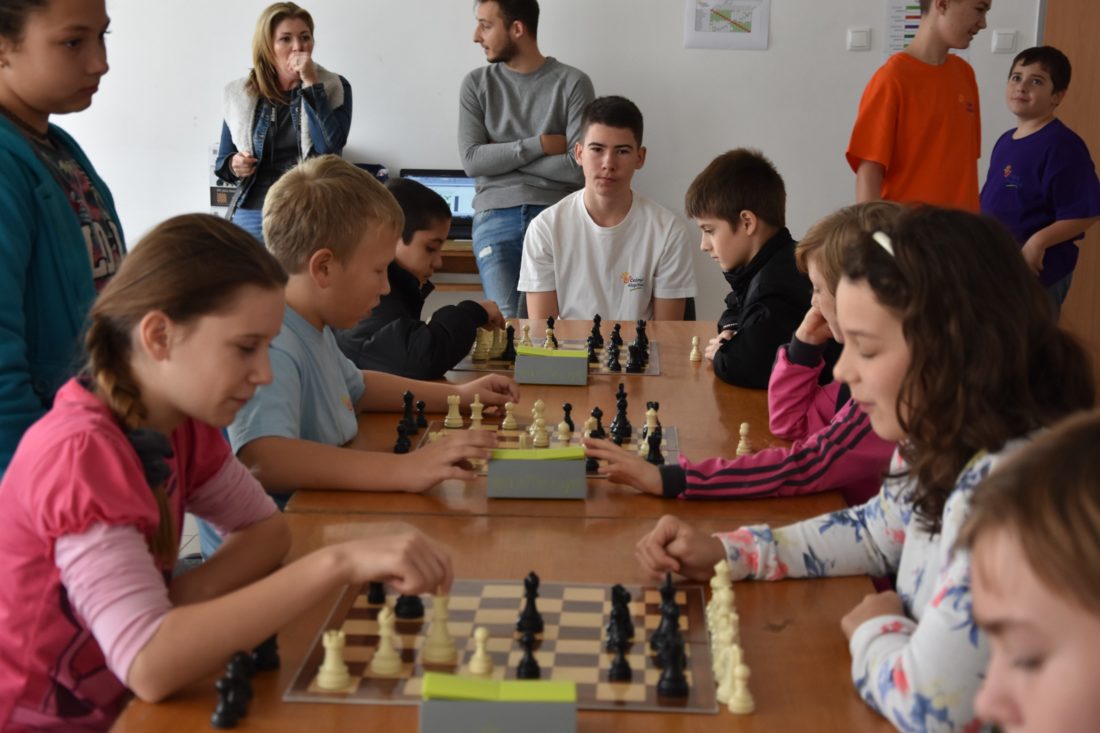 First round of football competition in Nagybajom (28. 10. 2017.)
On the 28th of October in 2017, in parallel with the soccer championship,the first round of the Chess Championship was held.
This year, 13 student applied for the chess competition which consists of several rounds, so that the children have more
chanches to 'clash ' with each other. Altogether the small and the big 'chess masters' had 83 matches, 6-7 per head.
The aggregating of the points, and the final standings will be announced after the last matches,
on the 'Way of Life Day'.
The results of the first round:
Bertalan Zsolt, Kern Andor, Peredi Olivér 6 pont. Orosz Gergő 5 pont. Szalai Boglárka, Vajda Milán 4,5 pont. Darambont Zalán, Orsós Sándor, Sándor Laura 2 pont. Bozsoki Csilla, Pozsonyi Márk 1 pont. Oláh András, Pege Gyula o pont.
Balazs Bozsoki