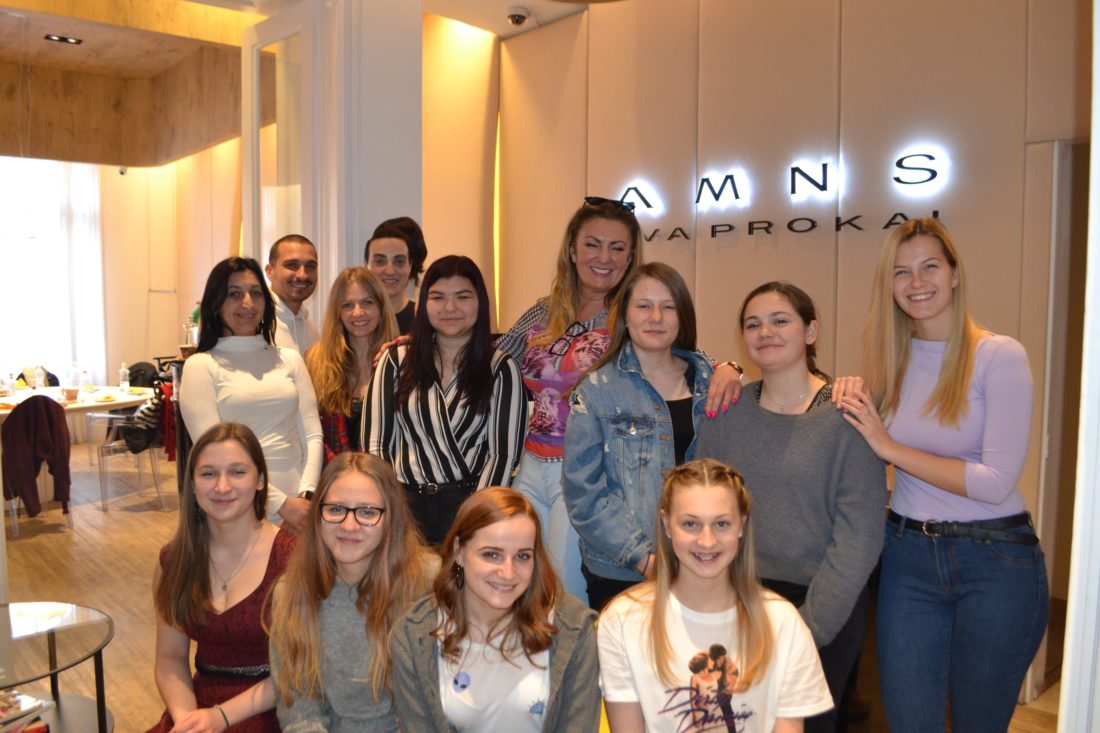 Workshop in Amnesia
The Csányi Foundation and the Amnesia group ran its collaborative project of "See, learn and make it happen III." For the third time with high school and university students and the best ones could try themselves at designing. The students could take part on a workshop day at the company and had to design a 5 piece collection out of which one was chosen and had to be debated. The work of the team was supervised by the founder-owner Prókai Éva and designers, Láng Szonja and Baranyi Ádám and PR manager Benkó Zsuzsanna. The team told us about their successes in New York. The day ended with the creation of the selected piece. We thank Amnesia for the fantastic programme and the great hospitality. Bálint-Orsós Andrea mentor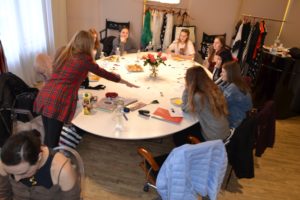 I was worth missing school for the third time as it was a great experience to design your own clothes. I took part last year too and the programme just getting better. When I pass a shop window now I can see how much work has been put into that piece. Majoros Ivett Pécs 3.
We could visit the headquarters of AMNESIA again and see the process of designing and making clothes. I really liked it as I was always fascinated by the diversity of clothes. Balogh Szintia Pécs 3.
We could try designing our own clothes at AMNESIA today. We saw the whole facility and could work with many fabrics not to mention learning about the trade. Jakab Kata Pécs 3.
It was a great day we have learnt much about the long and difficult process of designing clothes from start to finish. We even got a present at the end. Horváth Anna Pécs 3.
We have learned much about the company today and the people working there too. We gained knowledge that we could use in our lives too. I'd never thought I would ever see such place. I just loved when we had to present our work. Veréb Zsanett Pécs 3.
After last year's workshop I could harly wait for this year's. We had to design 5 pieces during which we learned so much of the process. Then we could chat about New York and ask whatever we wanted of the girls. Kiss Kinga, Jászberény 2
I really loved the workshop of the Amnesia Fashion House and it was great to have had an informal conversation with the owner and to have gained an insight of the whole process of designing clothes in a famous fashion house. It was truly unforgettable. Kátai Aliz, Szeged