WORKING HANDS ARE BUILDING OUR HOUSE
There was a feverish work at the Kaposvár Community House on February 29th. All groups of the Community House appeared to participate in the House project, which included creative work during the Saturday morning session.
In one of the rooms, the children made board games, and the students also brought together a playground and a football field. Of course, it is small in size, since one of the main goals of the project is to show how people imagine the community house of their dreams, and this can best be done with a model.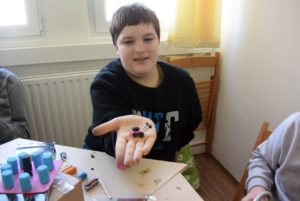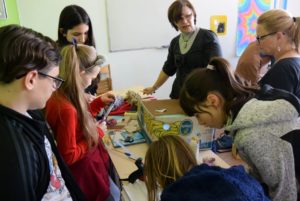 "I really enjoy the job, it's good to be with others and create something beautiful. I didn't think there was so much to pay attention to when making a mockup, I learn a lot on these project days. " Radó Barnabás Kaposvár Group 4
On the other site, they made an animated film about Our House.
"I enjoy the job very much, but sometimes it is a bit tiring because I am the main character of the film, and had to take a lot of photos of me. But that's the essence of this genre, to put together something spectacular with patience and meticulous work. I'm very curious about the end result. " Ádám Nógrádi Kaposvár Group 2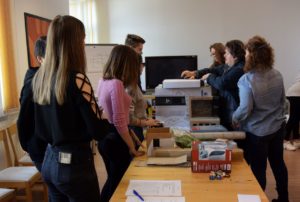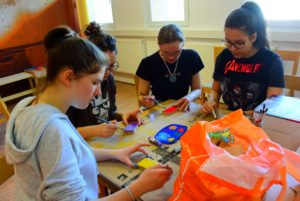 The third site also had a mock-up, with young people building a carefully designed building from a variety of boxes.
"I wouldn't have thought that so much work was done on a mock-up, you had to work very meticulously, pay attention to every detail. But I really enjoy it, it's good to see something great slowly but surely evolve through the work of our hands. " Fitos Alexandra Kaposvár Group 1