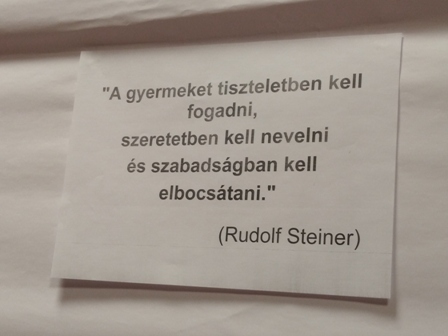 Parents' Academy – our daily conflicts
As part of the Academy of Parents series, we spent another evening in the community center with the parents of the K4 group. We all arrived a little tired, but we were eagerly awaiting the continuation of the previous week's discussion of the roles and qualities of women and men.
This time again, Beáta Illés helped us with her playful tasks and thought-provoking questions. Initial fatigue was soon replaced by lightness, which is becoming more and more felt by the team as we get to know each other. The topic brought to the present day was to help those involved in dealing with our everyday conflicts. It is a pleasure to hear that one of our fellow parents is able to apply new techniques based on a common exchange of ideas to deal with a situation that has been difficult for him / her.
Conflicts are present in all of our lives: with our children, couples, family members, colleagues, and there is no exception, but there is a huge difference in how we react in these situations. As a result of common thinking, many of us have come home to reflect on what we have heard, what we can apply, what we can do when we are on the verge of adolescence, and to find harmony with our loved ones as parents.
We are pleased that the Foundation provides us with the opportunity to develop as a parent and as a human being. It is important to find time and opportunity for our own development in today's fast-paced world, and these jointly spent hours are great opportunities for this.
Beáta Varga, parent, Kaposvár Group 4th