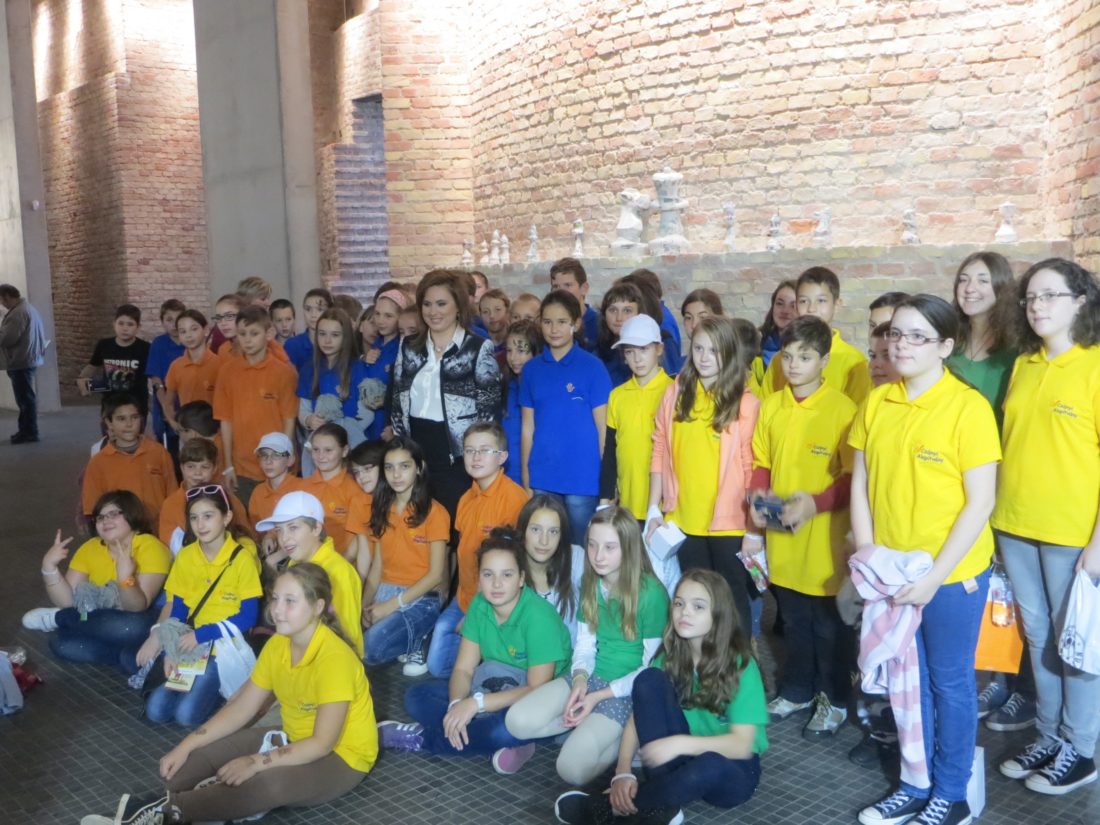 Global Chess Festival
1000 Faces of Chess.
The Csányi Foundation and Polgár Judit Chess Foundation announced a mutual tender and the winners and the participants (77 kids) could visit the Global Chess Festival organised in Budapest Castle District on 17 October. The numerous exciting programmes and the beautiful area offered an eventful day for the young ones and brain tournament for those who played simultaneous with Polgár Zsófi and Polgár Judit. Those who had the best tenders could introduce their works on the stage for the audience.
1st place – Szép Hanna: If cobble stones could talk
2nd place – Palotai Benjamin: My festival (digital tale)
3rd place – Juhász Máté, Tálas Péter, Burai Tamás, Gulyás Patrik, Barankai-Erős Barnabás: Feast in Buda Castle
Winners of the Foundation Chess competition played simultaneous with Polgár Zsófi and Polgár Judit as it follows:
1st place: Pécsi Roland, Jászság 1 – played with Polgár Judit
2nd place: Kern Andor, Mohács 2 – played with Polgár Zsófi
3rd place: Rully Vanda, Szeged 3 – played with Polgár Zsófi
As we saw it
The children of the groups of Mohács had visited the Tropicarium before  the Festival started, which had been a great experience for them. The many creatures of the ocean had enthralled us. Hanna and Beni enjoyed a lot that as awarded competitors they could receive their nice gifts on stage. Andor played a chess game with more than 30 moves against Polgár Zsófi. After the game he said that he was very tired, but it would remain a life-long experience for him. The children participated in the bonus collecting games, the face painting and the making of a chessboard from marzipan with great enthusiasm.